Coop's Microcreamery Hot Fudge, Salted Caramel sauce, and other goodies
Fun fact: I am ice cream royalty. I grew up in Boston, and my father ran a small microcreamery, selling retail and wholesale super premium ice cream, and winning Best of Boston (Boston is the Ice Cream capital of the world, By the By).  Now, he focuses on ice cream toppings, and they are delicious.  When not working on arts stuff, I help in the "back office" of Coop's Microcreamery.  Good stuff.
Vermont Icelandic Horse Farm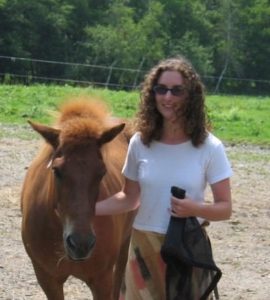 I love Icelandic horses and Vermont.  And I don't go here enough.  If you also love horses and nature, I recommend going.  Say Amanda sent you.  I spent some lovely summers guiding trail rides, weed whacking, grooming horses, and yes, shoveling poop.
This is Didda.  I lived next to Prospect Park at the time, and thought maybe I could keep her under my loft bed during the day, and turn her loose in the park at night